Snooper Booster®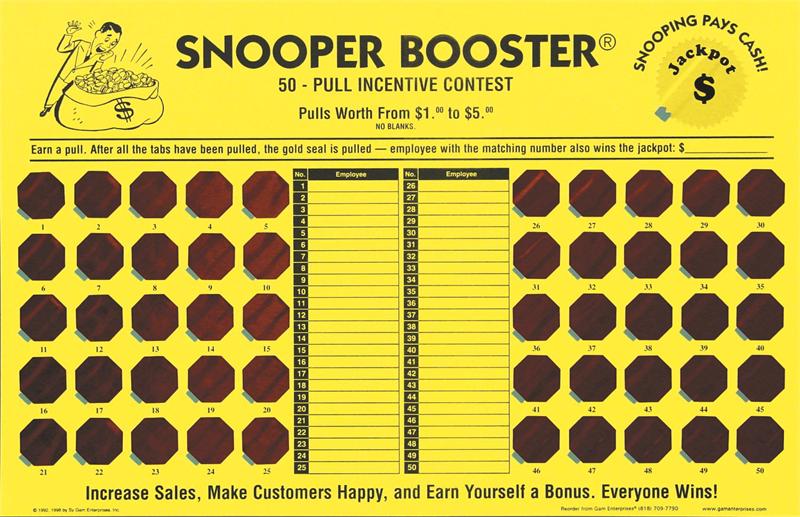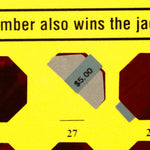 Snooper Booster®
SKU:
Exclusively Ours! 
Use this Snooper Booster game to increase sales from your salespeople, stimulate add-on sales from your technicians, recognize special contributions made by your employees, promote team spirit, build morale, etc. Uses monetary awards.

50 pull tabs, ranging from $1.00 to $5.00. Pays $85.00 plus the jackpot.

Here's How It Works: An employee earns a pull as a "bonus." The award is printed on the pull tab. The employee also writes his/her name on the line corresponding to his/her pull tab number. After all the tabs have been pulled, the gold seal tab is pulled to reveal a pull tab number. The employee with the matching number wins the additional jackpot bonus, determined by the Manager.

Next quantity price break: 5. Call for prices.