Service Reminder Stickers - Custom, 2 Colors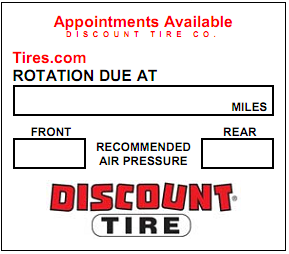 Service Reminder Stickers - Custom, 2 Colors
SKU:
Keep your name in front of your customers by placing a Service Reminder Sticker in the corner of their windshield! Write in the date or miles for their next service to be sure they return on time! We can help you with your design. Choose any 2 colors, plus white writing blocks. Additional colors available. 1,000 per roll (3,000 minimum order).
Next quantity price break: 5,000. Call for prices.
Artwork is required! Please call.